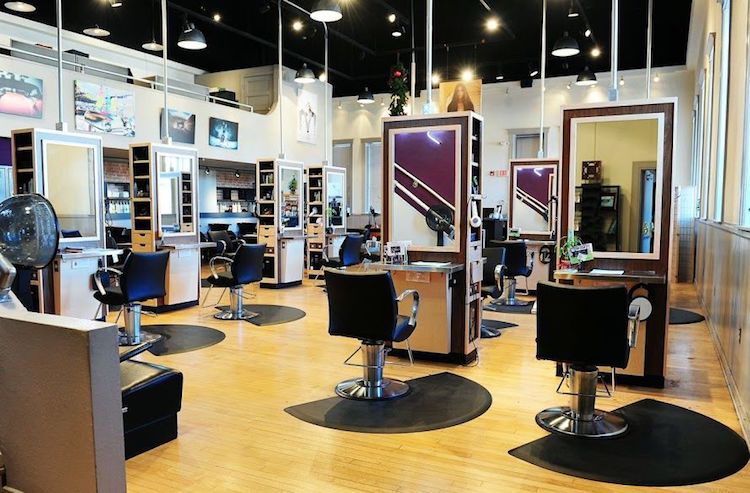 What To Expect When Your Salon/Barbershop Reopens
Things are about to look a lot different as our Arizona businesses start to open back up,. Masks, constant sanitizing and social distancing will now be part of our daily lives.
As the state reopens local salons and barbershop, there are several measure your stylist will have to follow under the state's new, pandemic-inspired cosmetology guidelines.
Here is what you can expect:
For Businesses
The guidelines for cosmetology businesses include:
Requiring employees to wash hands immediately before and after providing services.
Operating at reduced capacity, with "special attention" to limiting areas where customers and employees can congregate.
Providing and requiring employees to wear masks.
Providing and requiring employees to wear gloves when doing treatments that involve touching customers' faces.
Providing soap and water for hand-washing or alcohol-based hand sanitizer at stations throughout the site, for both employees and customers.
Wiping any pens, counters, or hard surfaces between uses.
Implementing comprehensive sanitation protocols.
Conducting symptom checks for employees before they begin their shifts.
Arranging waiting areas, service areas, and break rooms to provide for appropriate physical distancing; sanitizing areas regularly.
Training all employees in the above safety actions.
They also say cosmetologists should consider:
Offering cloth face coverings to visitors.
Operating by appointment only to manage occupancy levels.
Posting signs advising customers and employees of expectations and guidance.
Not charging cancellation fees if someone cannot make their appointment due to illness.
For Clients
Advice from State Officials:
Avoid touching your eyes, nose or mouth.
Avoid visiting barbers and cosmetologists if you are at higher risk for COVID-19.
Use touchless payment options if/when possible.
If you use a keypad, use hand sanitizer immediately after.
Use sanitizer after leaving your appointment, then wash your hands for at least 20 seconds when you get home.
Many salons have already started briefing customers on their new procedures to prepare those coming into their locations of what is expected and measures that are now in place that should be followed.
Many salons are also closing their waiting room and asking customers to wait in their cars, requesting that they text or call when they arrive. Other measures include not allowing customers to bring guests with them to their appointment, with the exception for children's services. Another measure is employees will change aprons between customers.
As always, the new standard that everyone should be abiding by is that, if you feel sick at all, even if you think it could just be a case of bad allergies, possibly just a headache, maybe just a regular cold, please reschedule. The new norm is to operate under the theory it is better to be safe than sorry.